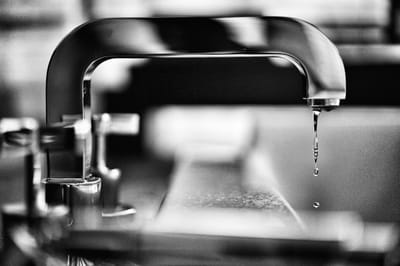 City Plumbing Services is a Tampa-based plumbing company that offers a wide range of all-inclusive plumbing services to homes and commercial customers. With over thirty-five years of industry experience, our plumbers in Tampa are known for their friendly and professional approach to conducting routine plumbing services and installations as well as emergency repairs.
Our services are targeted to homeowners, property owners, and small businesses in and around Tampa. We offer expert services including video inspections, plumbing repairs, installation, and much more. Our service area includes Tampa and surrounding areas. To schedule repair or other plumbing services with our plumbers in Tampa, contact us today!
Boasting great customer service and helpful advice, our plumbers in Tampa do more than simply repair leaks. Here at City Plumbing Services, we form lasting relationships built on professionalism, friendliness, and familiarity. Our plumbers at City Plumbing Services are committed to forming a loyal customer base that seeks value and relies on our industry experience and expertise to mitigate and provide resolution to your plumbing needs.
Located in Hillsborough county City Plumbing Services offers expert plumbing services throughout select Tampa areas. Our plumbers in Tampa are capable of handling projects of all sizes and possess the industry knowledge to diagnose and repair a wide range of plumbing systems for both commercial and residential customers. When you choose our plumbers in Tampa, you benefit from:
Affordably priced services
Experienced and qualified plumbers
Free service quotes for installation and repairs
Expert residential and commercial plumbing services
To learn more about our qualified and experienced plumbers and what distinguishes City Plumbing Services from our competitors, please contact us today.
Our Professional Plumbing Services
City Plumbing can undertake projects of all types and sizes. Whether you need a water heater replaced, or want a thorough inspection of your building's plumbing system, we can help. Our trained and qualified technicians are available to provide expert plumbing repair, and service while offering valuable advice on maintenance and inspection of your plumbing systems.
Our range of professional services offered by our plumbers includes:
Residential full bathroom remodeling
Commercial plumbing
Plumbing for new construction
Eco-friendly plumbing services
Repairs for sewer lines and drains
Unclogging and repair of pipes
Inspection and repair of gas lines
Water heater repair, installation, and replacement
24/7 emergency plumbing repairs
With a strong commitment and focus on delivering quality and professionalism, you can be assured that City Plumbing Services will exceed your expectations and provide you with unparalleled plumbing services. Our plumbers in Tampa are available 24 hours a day to assist during emergencies, and we offer comprehensive packages for installing water heaters, garbage disposals, pipes and faucets, toilets, drainage, sewer pipes, and dishwashers.